Introduction
***** Please noted that this training is conducted in English*****
【Background】
Based on Larry Wang's book of the same name, this full-day workshop teaches a straightforward approach to assessing and addressing your own development needs to prepare you for leadership roles. By helping you to recognize and build the key capabilities and qualities for performing as a successful leader in a global company, you'll improve your ability to pursue and achieve both your current and future success. In particular, participants will learn how to:
Apply a self-development approach (The DYFET Approach) to your career development
Assess your current situationand key development needs
Identify and close key capability gaps to perform in a future role
Learn from the experience and success of others to accelerate your own career development
Who should attend: This workshop is for high potentials, managers, and senior managers who want to increase your ability to proactively pursue your career development and attain a future role that you're targeting.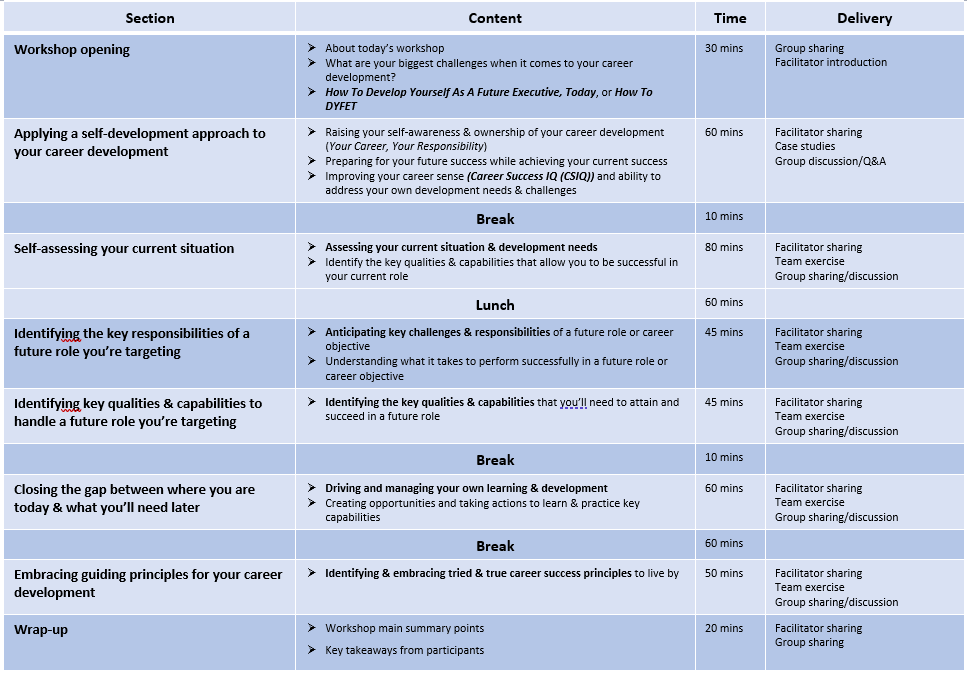 Cancellation Policy:
If you cannot attend this event due to various reasons, please cancel your registration at least FIVE working days prior to the training. We will charge the training fee if you fail to notify us.
Please email tliu@amchamchina.org if you have any questions.