Tianjin Culture Night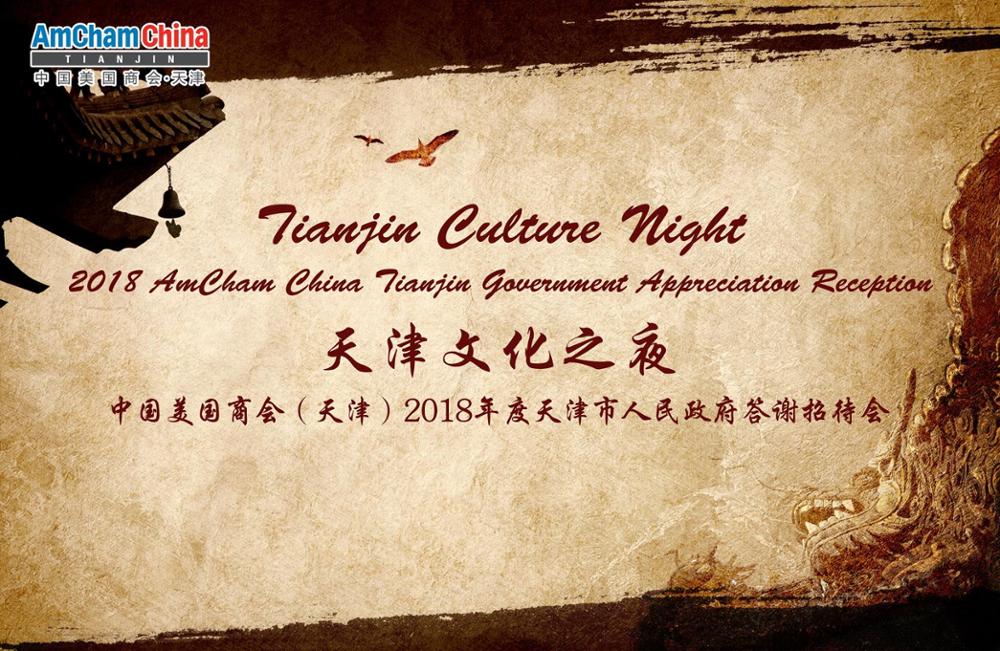 Event Details
In order to give members better insight into Tianjin's rich culture, individual ticket buyers for this event will receive a complimentary boat cruise along Tianjin's historic Haihe river following the reception. However, cruise seats are limited and an RSVP is required so act fast!
AmCham China, Tianjin will be hosting a series of events on June 7th to help members find more opportunities in Tianjin and make the connections needed to succeed. The activities include the delivery meeting for our annual White Paper and the 2018 Tianjin Government Appreciation Reception featuring Tianjin's developing identity as a place for business and culture.
The White Paper is one of AmCham China's signature products and codifies members' collective insights on China's current business climate while setting our official position on the high-priority issues that affect the American business community in China. It also serves as a year-on-year assessment of the progress made on policies and regulations affecting our members in 20 industries and is a key platform for discussion and engagement with the Chinese and US governments.
This year's government appreciation reception will focus on the culture and history of Tianjin. Members will be briefed on recent developments in Tianjin's cultural industry and notified of key investment opportunities.This event will highlight the local government's efforts to invest resources to promote Tianjin as a cultural hotspot, and give members insight into how the government plans to attract more investors and tourists to Tianjin.
The delivery meeting and reception is the Tianjin chapter's signature event and represents the chance to create meaningful dialogue with the Tianjin Government as well as other key stakeholders important to us.
Highlights of the event:
VIP meeting with Tianjin Vice Mayor (only open for sponsors and invited guests)
Representative from the U.S. Embassy
Attendance by AmCham China Chairman William Zarit and other members of the AmCham Board of Governors
Release of the Annual "white paper" to various government entities and local members
Haihe River Boat Cruise
Agenda
White Paper Delivery Meeting with Vice Mayor (Only open for sponsors)
Jing+Yu Room, 2F of St. Regis Tianjin
Tianjin Government Appreciation Reception (open for all)
Ballroom, B2 of the St. Regis Hotel
Transport to boat cruise port by shuttle bus
Documents
Tickets
Employee of Member Companies